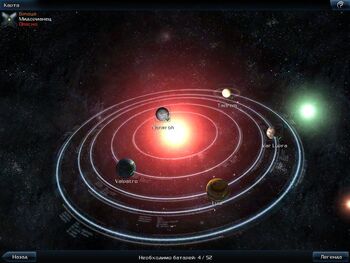 Ginoya is a Midorian system. The supernova threat is located in this system, causing the area to become irradiated. Novanium ore can only be found in this system at the planet Naneroh.
During the Supernova storyline, the radiation from Ginoya's dying star will slowly deteriorate your ship's hull energy until your ship is completely destroyed, forcing you to use special gamma shields when diving into the irradiated areas for an extended period of time.
After the supernova, the entire star system has an orangish background of space, remnants of the supernova.
Some asteroids gain a volcanic look with what could be thought of as molten rock/lava in small cracks.