Spoiler Alert!
This article contains plot details about Galaxy on Fire.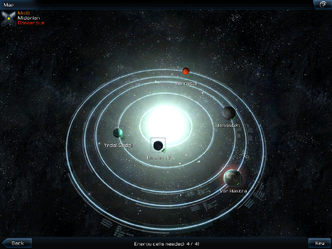 This is mission 4 of the Galaxy on Fire 2 Walkthrough

Gunant gives you Betty and tells you his friend, Norris Bernard, has a request. Exit the station and go to Kernstal by pointing the crosshairs until an arrow appears on the fire button.
Tips and Tricks
Edit
This mission is fairly straight forward, since the shop is now open it is recomended to sell the weapon you are not using to gain some

cash.